About us
It lays on the side of the highway between Sigulda and Cēsis, 72 kilometres away from Riga. Here the nature shaped, and we molded, a place of peace, where you can find both mythical romanticism and such true wonders of the nature as waterfalls. Of course, there are also some activities, like searching for the mermen scattered across the banks of Melderupe!
The Ieriķi Watermill Park territory is home to several waterfalls, one of which is even the third highest in Latvia. Melderupe is a wild salmon river. Every autumn, just as the average temperature drops to +6 o C, it's possible to witness a salmon run, when salmon brave the highest waterfall to reach the spawning grounds.
The Ieriķi Watermill Park exhibits the walls of the old watermill, which are more than 350 years old. They first appeared on a map of Ieriķi Manor in 1681, and initially were a part of its household. In 1924, Jorģis Ziemelis purchased the plot. His progeny are still taking care of it, including the watermill. Its waterwheel, called Jorģis to honour the first owner, is one of the largest in the Baltics and has restarted its endless journey.
Summer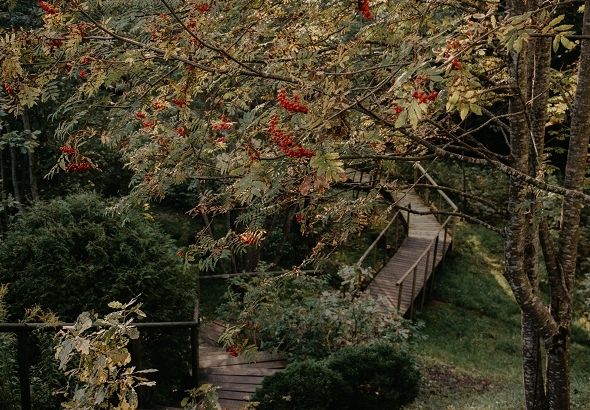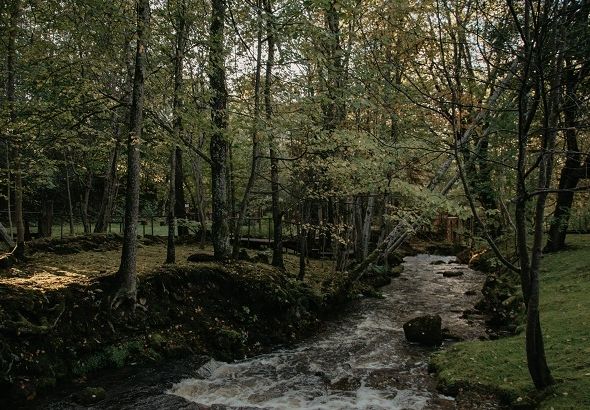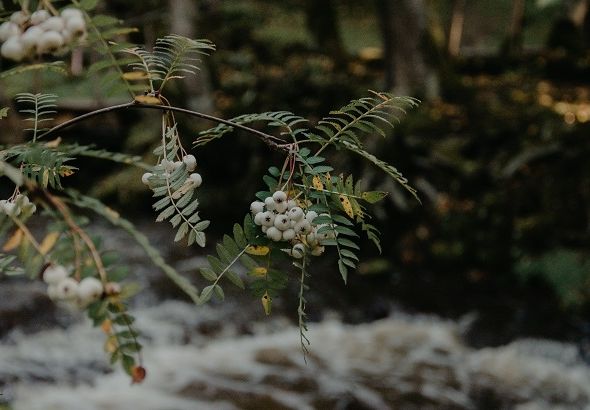 Ieriķi Watermill Park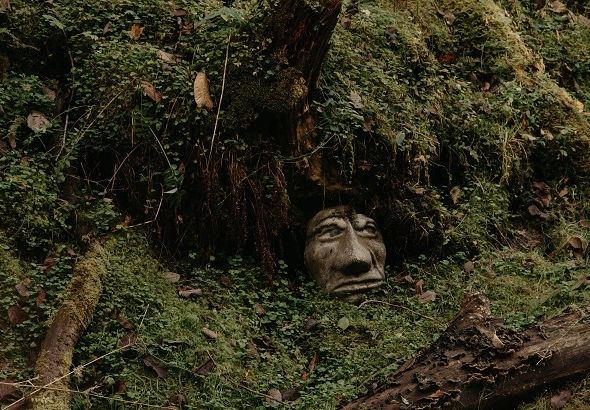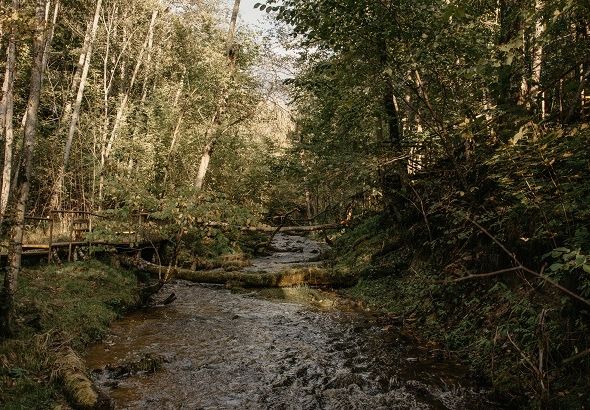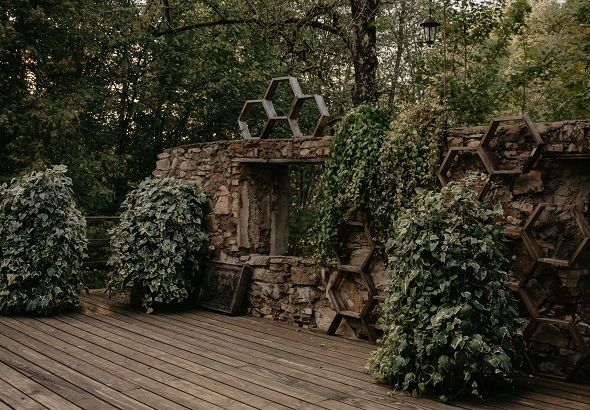 During his time of managing the territory, Jorģis found a highly energetic geo- pathogenic zone. He then planted four special linden trees – for his four daughters. Currently, you can reach the linden trees via stairs and charge your inner batteries.
The park flourishes with unique floral arrangements – from life- like animal sculptures depicted in moss to our now famous stone mermen on the riverbanks. But keep an eye on them, as their numbers tend to fluctuate!
Wedding photo sessions are part and parcel of life in our park during every season!
What's more, you can have a picnic with your family or a larger event at one of the park's dedicated spots.
The nearby pub "Dzirnakmeņi" serves delicious meals and home-baked pastries!